Ms. Giroux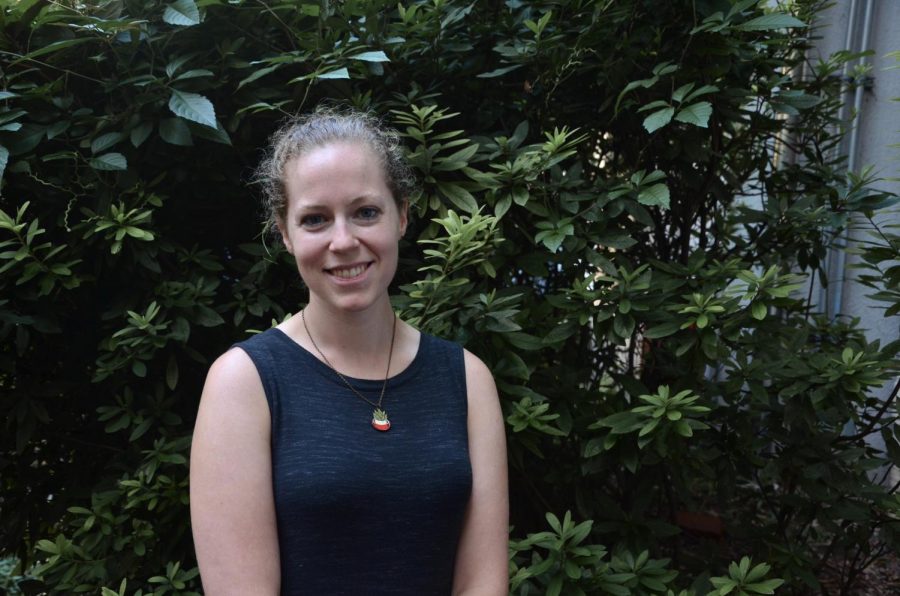 "My most recent job was teaching general art from kindergarten to 6th grade in northern Virginia (a suburb of Washington DC). We did everything from clay, printmaking, painting, and drawing. I think it's fun to work with kids and see their creative process and see where they go with an assignment. There are just so many possibilities and interpretations of a theme, so working with the younger kids being all cutesy with all the things they did I really enjoyed it.
Part of the reason why I wanted to move was that I have worked with older students in the past and I really enjoy getting really in-depth in projects. With Mr. T being here for so long pottery was really the focus. But I really want students to be exposed to 3D Art and not just clay, but also 3D sculptures and paper mache — there's just so many possibilities with using materials that I want them to get a very well rounded experience in my class. 
There is really a big sense of community here in this school which was kind of missing from my previous job. I've also noticed how students have so many leadership opportunities and it's cool that you have the morning meetings. Everyone has been welcoming and helpful in getting adjusted life to Japan. 
This is my first time coming to Japan. I feel like I have barely even scratched the surface of Tokyo. I look forward to seeing more of the country and travel around cities. Before coming here I read a lot about the opportunities to get out in nature so I'm hoping I can take advantage of all of that because I love to hike in the outdoors. But, also, there's SO much art here. There are so many art museums I just feel overwhelmed because there is a lot to see and experience in terms of the culture. I'm planning to go to the Mori museum this weekend because I heard that there are really cool exhibits. I'm also hoping to take part in a workshop somewhere and learn about Japanese art and techniques.
The school where I was working in the US had a Japanese immersion program. Going into that school, I didn't know a lot about Japanese culture but I stayed there and I met a lot of Japanese people and had a lot of Japanese students. I just became more and more curious about the country and the culture because it was so different from what I've ever experienced before. When I was looking for jobs I really thought I was going to end up in Europe because I teach in Europe in the summers. I'm glad that I ended up somewhere completely new as it would push me a little more. I feel like it is going to be a really enriching experience to be somewhere that is completely different from where I came from."   — Ms. Giroux