Elena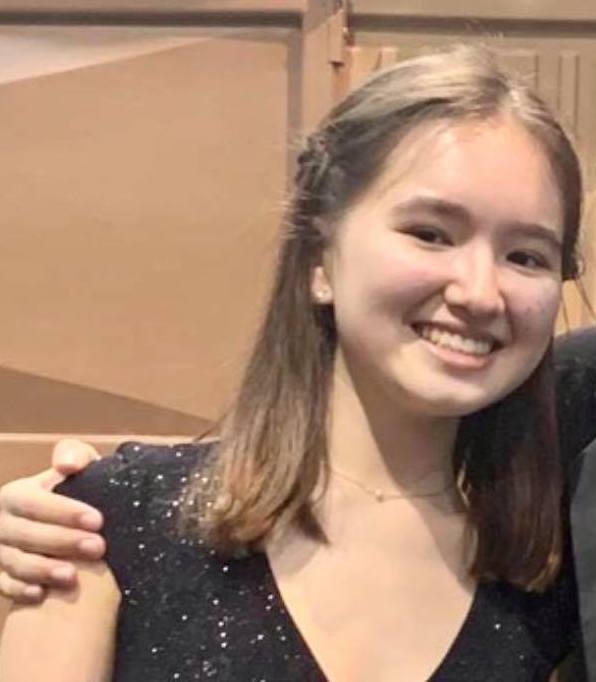 "I can't even remember when I developed a passion for singing. When I look through the videos my parents used to take of me when I was little, I am singing in all of them. I really loved singing. I wouldn't actually know what the singers were singing, so I just made up random songs. But at school, I have done choir since you are allowed to – so the second grade. And I was in the Middle School band from sixth to eighth grade. I also play the violin and have been in the orchestra since grade three. 
Micheal Jackson was one of my favorite inspirations since I was very little. I also really like Adele. Ed Sheeren is my favorite songwriter. People here at Sacred Heart really inspire me as well, especially all the senpais (upperclassmen). 
I was really scared and nervous to audition for both the Vocal Ensemble and the Show Choir. My friends were really supportive, though. They were like, "Don't worry you will get in." A few of them were interested in auditioning as well but they chickened out in the end. Being the only freshman in Vocal Ensemble and Show Choir, in some parts, it's really lonely because I'm with all these people who I haven't interacted with much. I don't know most of them. It's really scary to not have someone I know who I can rely on. On the other hand, it's fun because I get to make connections with people who I usually don't talk with. It's a mix of emotions. 
I am looking forward to this experience in Vocal Ensemble and Show Choir because every day I learn these new aspects of singing that I couldn't explore before. I am looking forward to getting my friends to join, as well as pass down the knowledge of seniors and juniors to freshmen next year." – Elena