Ms. Lemass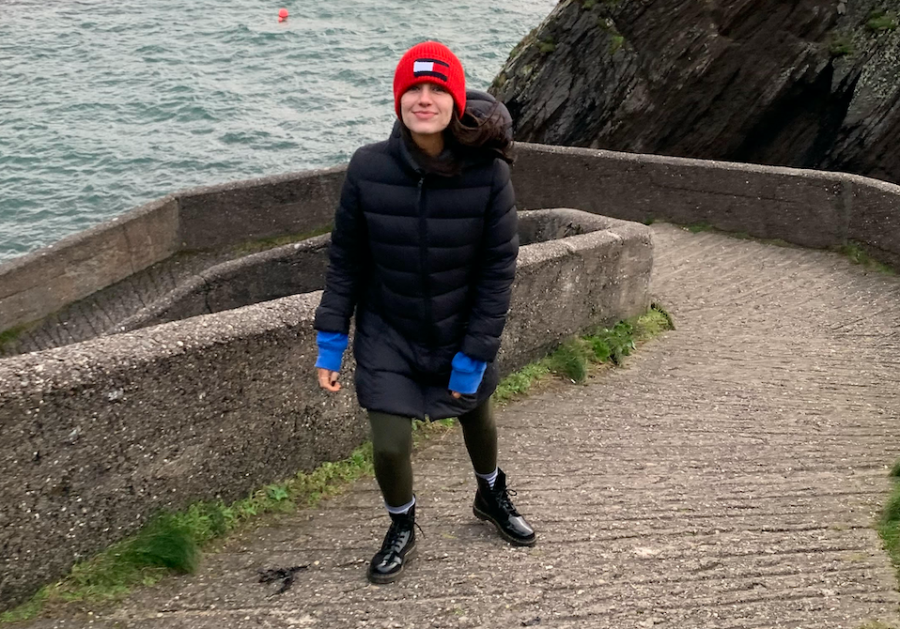 "Before coming here, I worked at Holy Child Killiney, in the South Dublin area, by the sea. I was teaching 12 to 18-year-olds, similar to Sacred Heart. I taught Biology, Science, and Home Economics. Subjects are a little different in Ireland. Home Economics incorporates Needlework within the course and is not a separate subject like here. I loved it in Holy Child the girls, the school, and the staff. 
I think transitioning schools is always going to be hard, but I was ecstatic when I got the news that I could come in. I had kind of [expected] it to be a little bit different, and maybe a little bit difficult because of coronavirus, but everyone's been great. It's wonderful, and I'm excited to get more into the school, and fingers crossed, things stay like this and we don't move online. 
The last school I was in had a really nice community, and it had good values and morals like Sacred Heart, so in some ways, it is very similar. This is my first international environment, so it's such a new and exciting experience! It's so interesting learning about where everyone is from, and it's wonderful to see all these girls from different polar ends of the earth all coming together. Here it is amazing to see that some are still in touch with friends from 20 years ago. It seems like you all went to different corners of the earth for jobs and university, but managed to still stay in touch, which is great. I feel in Ireland, you grow up in Dublin, you stay in Dublin, you go to university in Dublin, and work in Dublin.  It's amazing seeing you guys being able to go anywhere and adapt and embrace different cultures, different languages. I think it's super. It's admirable. I think in that way, it differs a lot from my previous school. 
I am passionate about my job. It's inspiring, and it's been great having girls being really excited. Also during Science Options, the girls just love science and are so enthusiastic, which is wonderful. 
Hopefully, extracurriculars can get back up and running. I would love to maybe get involved in sports, or talk to you girls about what you like doing, and see what I can get involved in. In my old school, I used to have a meditation club. Especially for young people today, your minds are constantly going, you're learning, you're taking in so much information and with all the technology— even if you only [meditate] for two minutes a day, it's good to just shut down everything and be in the moment." — Ms. Lemass