ISSH Summer School is NOT Just for ISSH Students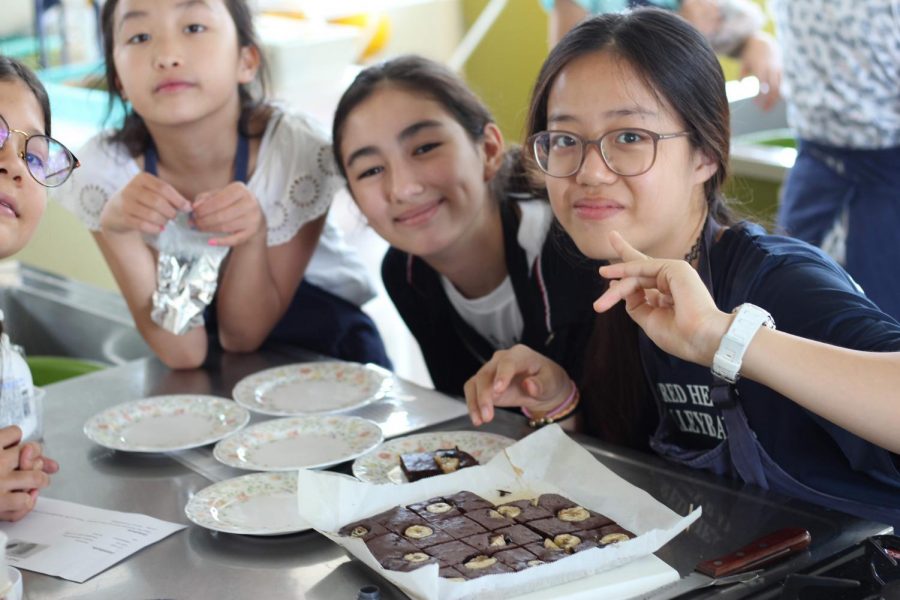 Emi (5), Lisa (8), and Natsuki (6), Summer Reporters
June 21, 2019
A summer reporter for The International interviewed three students from other schools who are attending ISSH's Summer School in 2019. 
What school are you from and what grade are you in?
Natsuki: A Japanese school near my home. Grade six. 
Lisa: I just finished grade 8 at Nishimachi International School.
Rafaa: Riyadh School from Saudi Arabia, and I'm going to grade 8. 
What are some differences between your school's summer school and ISSH Summer School?
Natsuki: My school doesn't have a summer school, so I came to ISSH Summer School.
Lisa: It is only for elementary school students, so I wouldn't be able to go.
Rafaa: The courses at ISSH are fun and interesting, and I also get to know new people. There is a summer school at my school, but I didn't want to go to it.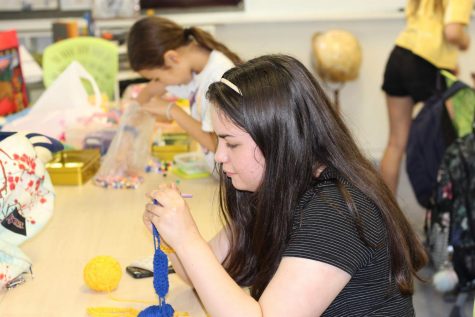 When did you come to ISSH Summer school?
Natsuki: It's my third summer here.
Lisa: It's my first time.
Rafaa: I came in the summer of 2015.
Why did you decide to attend summer school at ISSH (or again)?  
Natsuki: My school is very boring, and I wanted to experience new things so we found ISSH summer school.
Lisa: For the past two years that I have been in Tokyo, my parents have been putting me into summer schools and this is one of them. I have been to ASIJ's summer school one time and TIS's Summer school two times.
Rafaa: I come to Japan every summer, and I can come to see my friends at summer school.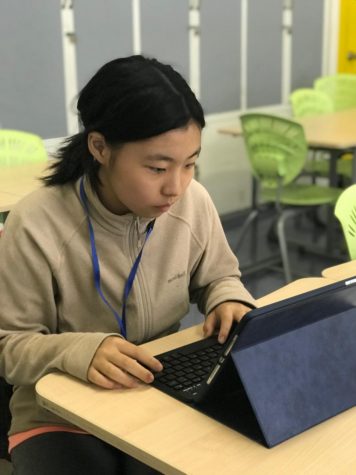 Which course do you love the most?
Natsuki: Curious You. I enjoy making things, and I get to make things while also recycling.
Lisa: Curious You and Journalism
Rafaa: Just Desserts and Short Film-making
Did you make any new friends in this school and how many?
Natsuki: Yes, I made 6 or 7 friends in Dance last year and I've met my friends' friends.  I think it is easy to make friends here because Sacred Heart girls are kind.
Lisa: I made around 5-6 new friends in Short Film-making, Curious You, and Journalism. I think it's challenging to make friends for me because I'm older than a lot of the students here.
Rafaa: I made 5 or 6 friends this week.
Are you thinking of coming back to ISSH summer school next year and why?
Natsuki: No, because I will be in middle school soon, so I might be going to a boarding school.
Lisa: No, because after 9th grade I will be going back to Australia, and even if I were staying, this summer school only goes until 8th grade.
Rafaa: Yes, because I'll miss my friends, and I love the school and staff.