ISSH 2019 Summer School: Record Numbers, No Advertising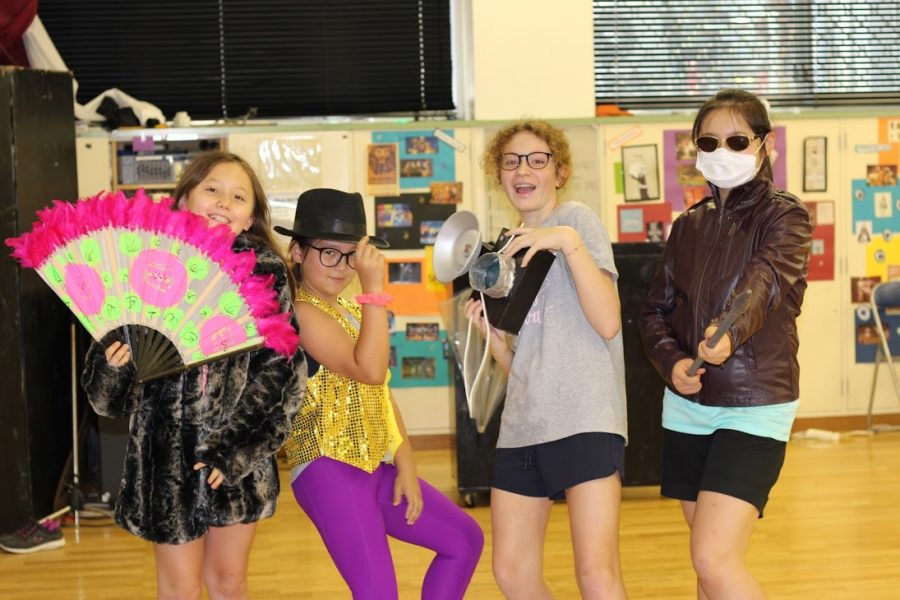 Sofia S. (7), Summer Reporter
June 21, 2019
On June 17,  the International School of the Sacred Heart Summer School welcomed a record enrollment of 174 students from kindergarten through grade 8, although the program Coordinators did not advertise outside of the ISSH website.
Mr. Nicholson and Ms. Spentzos, this year's Summer School Coordinators, were astonished at the total enrollment number this year. "This year is the most students we have ever had," said Ms. Spentzos, one of the Coordinators. "Before this year, the record number was 164, two years ago."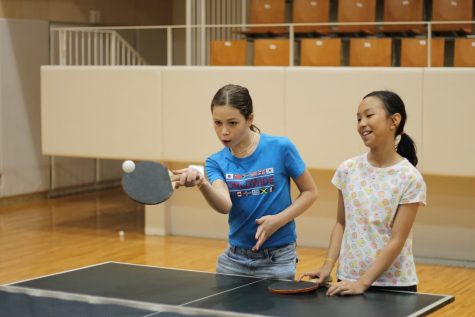 In the past years of the ISSH Summer School, the directors had advertised the summer school in Tokyo Families Magazine, Tokyo Weekender Magazine, and on the Best Living Japan website. However, the resources spent weren't very effectively used, because most of the advertising went unheeded. Consequently, in 2019, the two Coordinators altered the way they advertised. They deliberately did not spend any money to publicize the Summer School through magazines and websites. They only advertised on the ISSH website.
Without the aid of advertising, what attracted an impressive number of students?
2019 Summer School Coordinator, Mr. Nicholson said, "The advertising was mostly word-of-mouth. The students who attended the program in the past years told their friends."
ISSH students were very amenable to word-of-mouth advertising, and the news spread in no time. By the last week of school, the word about Summer School was ubiquitous in middle school.
According to Mr. Nicholson, relying on the word-of-mouth advertising successfully increased the registration, along with the "domino effect". The students from the past years of Summer School greatly enjoyed the Summer School and wanted to come back. In fact, returning students made up approximately 75% of this year's applications.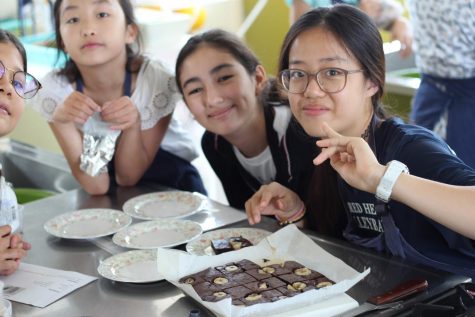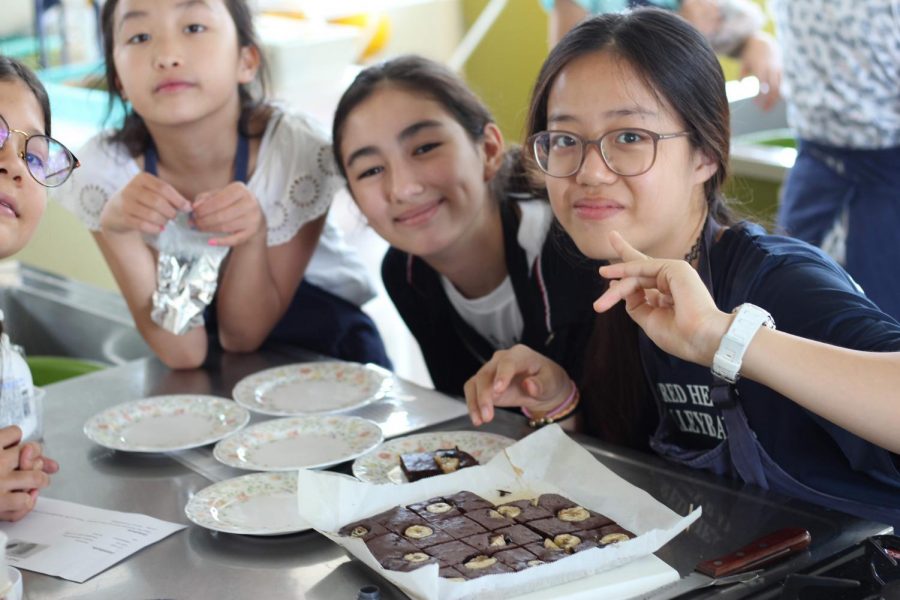 Rafaa, a grade 7 student from the Riyadh School in Saudia Arabia who has been in the ISSH Summer School for four years, said that each year she keeps on coming back because she knows that ISSH has a good reputation and because the staff and students are very nice.  "The classes are really fun," she said. "They keep on changing the classes each year, so it doesn't get boring."
Ms. Spentzos also explained that they offer a variety of courses, and each year's program is different from the previous year's. "We always have to balance new courses and the students' favorites," she said. "Sometimes we have to suspend a course, and we also keep popular courses. At the same time, we add new courses each year to the program."